There are few decisions in life that are as hard as choosing your favourite dog, leave alone favourite breed. There's very little canines can't do .
If you're looking for a specific breed like those shown on @ITV's #BritainsFavouriteDogs, remember there are lots in rescue centres! #FindEachOther today https://t.co/X2zfKnlMQ3 🐶💙

If you choose to buy from a breeder, use our advice for a healthy pup https://t.co/8p493EUll5 pic.twitter.com/uZ8vDgK4em

— RSPCA (England & Wales) (@RSPCA_official) January 16, 2018
But, ITV went that extra mile on their show, Britain's Favourite Dog and the results of a poll that involved 10,000 people are here.
With a population of over 500,000 in the UK, Labradors are Britain's favourite pooches. The high-energy dogs are known for their affable temperament and loyalty. They are also very popular as assistance dogs.
Top of the pups at number 1 is the Labrador. Officially Britain's top dog 🐶#BritainsFavouriteDogs pic.twitter.com/2GF3qdvtjA

— ITV (@ITV) January 16, 2018
Mixed breeds take the second position, a decision that received mixed responses online.
Holly-dog can't wait to find out which breed is #1 but is thrilled to find out that #2 is a mixed breed rescue like she is. #AdoptDontShop #100Dogs #BritainsFavouriteDogs pic.twitter.com/wlQ7U2y3tp

— Emily (@EmilyA_Cottrell) January 16, 2018
When did made up names for 2 dogs who breed together become actual breed names – Jorkie?? I always thought they were just called a mongrel 😩😩😩 #BritainsFavouriteDogs

— Nicola Gray (@niccigray1980) January 16, 2018
https://twitter.com/eyecartalk/status/953406147557580800
Jack Russells take the third spot with over 376,000 Russell terriers in the UK
Find the complete list of top 100 dog breeds in the UK here. 
Consequences of fame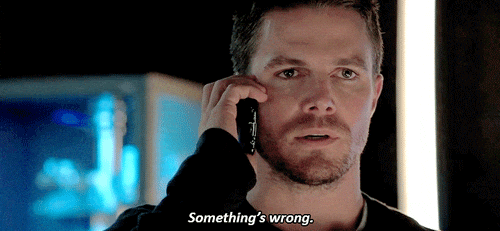 The Labrador's victory comes as a pleasant surprise, especially to animal lovers in countries like India. The country has fed off Britain's obsession with retrievers and terriers, so much that pedigree dogs from abroad were the craze at one point of time.
However, the tide has turned.  Labradors are the new strays with hundreds of them finding themselves abandoned in the major cities.
Antony Rubin, a welfare officer with the Animal Welfare Board of India says, "When the dog gets old or starts developing health complications, people often back away from taking responsibility. We find pedigree dogs, labs more than the others, roaming on the streets or tied to the gates of animal shelters."
Labradors are active and playful dogs, known for their energy and need for exercise. City apartments don't always guarantee the dogs the space they ideally need to lead a fulfilling life. Vaishnavi Prasad, an animal lover who has worked with the Blue Cross of India for 12 years points out, "Animal abandonment is an urban problem. People buy breeds as a status symbol and don't consider it as an addition to the family but as an addition to asset. Once that stops being useful to you, you throw it away."
In 2016, the Indian government had banned the import of dogs for breeding and other commercial activities. Cause of celebration then is a major problem now. Backyard breeders have become rampant, with dogs being inbred, leading to major genetic complications or over bred meaning many dogs have an abysmal quality of life.