The Royal Town of Sutton Coldfield has been ruled by the Conservatives since the first Sutton Coldfield elections.
The seat has been closely fought for at least three general elections. However, Andrew Mitchell from the Conservative party has been representing the constituency since 2001.
It is estimated that 94,900 people are living in Sutton Coldfield constituency. However, the ONS 2017 mid-year estimates that Sutton Coldfield has exceeded its total population of Birmingham by 8.4%. Of these, 48.4% are male and 51.6% are female. 57% of the constituency population are less than 45 years old.
Sutton Park is the constituency's famous landmark. Most of the park is a National Nature Reserve which is surrounded by a vast parkland for walks and picnics. There are dozens of paths and bridle ways running across the park making it easy to explore the park.
Who Is Standing for Sutton Coldfield?
Conservative Party: Andrew Mitchell
The Tory politician has been in the House of Commons in 2001 when he was elected to represent the north Birmingham constituency.
Mr Mitchell was the MP for Gedling in Nottinghamshire from 1987 to 1997 when he lost a majority of more than 10,000 votes to Labour candidate Vernon Coaker.
He served as Secretary of State for International Development from 2010 to 2012 and became Government Chief Whip in the House of Commons until he resigned .
David Knowles – Labour party
Mr Knowles grew up in Harborne, Birmingham and is a long-standing NHS campaigner and trade unionist. He believes that the election is 'not just about preventing a Boris Johnson Government intent on recklessly leading us out of the European Union'. He said it's also 'about ensuring the party ends austerity, invest in schools and hospitals and create a future for the many, not the few'.
Liberal Democrats: Jenny Wilkinson
Jenny Wilkinson
Jenny is a Sutton Coldfield resident and is now raising her own three young boys in the town.
She has been actively campaigning to remain in the EU, stood in the European Elections and is now standing against a destructive Brexit, anxious about the damage it would cause to our economy and the consequent impact on our ability to fund our NHS, schools and public services.
Green Party : Ben Auton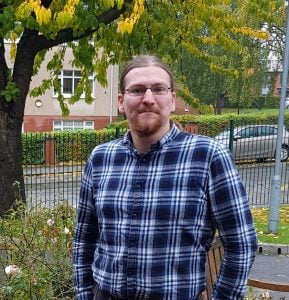 Mr. Auton has been an environmental activist for over a decade now and it is 'an honour' to stand for Parliament. He is currently a contractor in the construction sector where he advises on sustainability and renewable engineering.
He hopes to bring this experience to Sutton Town Centre redevelopment and the Langley expansion: they both need to have sustainability and renewable energy at the heart of their designs to bring construction into a carbon neutral future.
However, the Brexit Party has said it will not stand candidates in seats which Conservatives are defending, which means it does not have a candidate in Sutton Coldfield