With temperatures set to soar over 20 degrees this week, it's the perfect time to support Birmingham's outdoor venues.
According to the Met Office, from May 31 temperatures are set to reach the low twenties in the south, and rise throughout the week. The "mini-heatwave" comes after the rainy and miserable month of May.
Weather presenter, Alex Deakin has advised people on Twitter that "sun cream is required" as UV levels are set to be very high.
But where in Birmingham can we enjoy the hot weather while it lasts?
Cathedral Square in the centre of town offers the perfect quiet green space that catches the sun within the busy city, where you can spend the day for free.
For another area of free green space, popular with students, visit Millennium Point.
For a "lovely, friendly, relaxed atmosphere for music lovers of all ages", head down to Digbeth, home of The Night Owl. Describing themselves as "the best little soul & retro club in town", still with some availability for a table in their spacious outdoor space this Saturday and Sunday.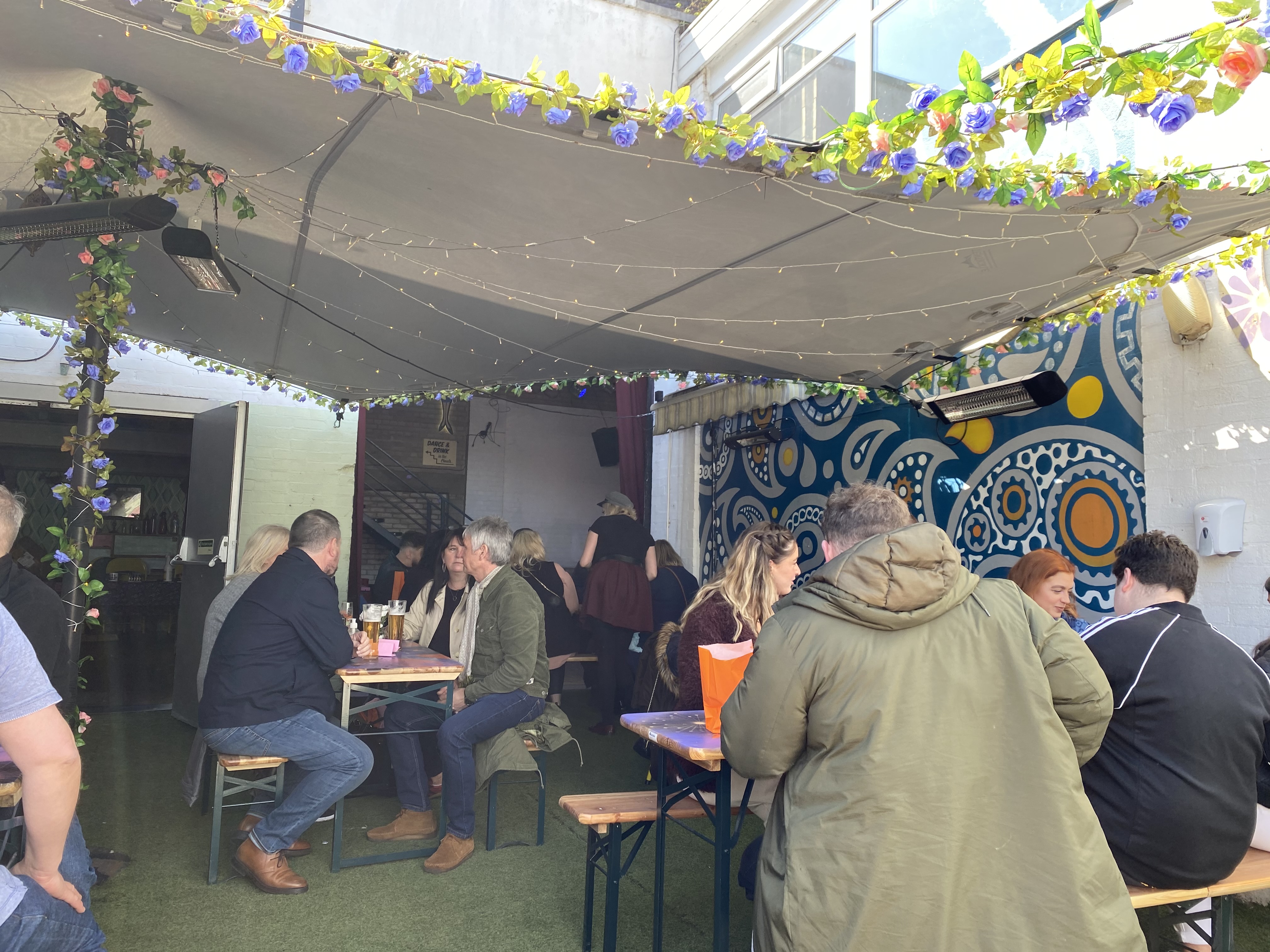 Also located in Digbeth, The Floodgate offers a unique gaming and cocktail experience. With an epic outdoor space complete with curling lanes, baseball cages and street food, you won't want to miss it during this hot weather.
Staying in Digbeth, Birmingham's oldest inn, The Old Crown offers a huge outdoor beer garden, with entertainment offered on weekends. If the live weekend DJ sets aren't for you, The Old Crown also offers classic pub "grub" during the day.
Why not try a visit to one of the 25 bars and restaurants located in Brindley Place? Located just off the canal near Broad Street, there is plenty to offer in outdoor spaces for everyone and every occasion.
If catching the football live this week is important to you, The Gosta Green pub garden has you covered from every angle. Their huge beer garden, with both sheltered and sun-exposed areas has Sky Sports at your ready. With great food and drink deals too, The Gosta Green is a student hot-spot.
Follow the website links above to book these outdoor venues and enjoy the sun!