A Birmingham boxer believes Tyson Fury has raised the bar for amateur fighters, following his recent win over Deontay Wilder.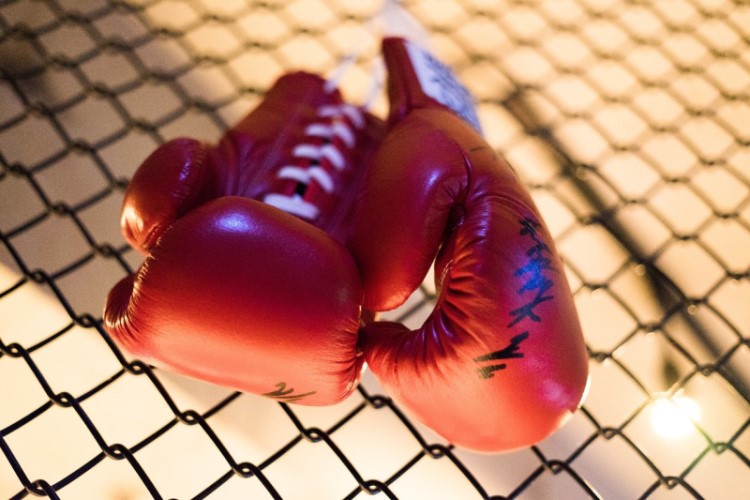 Fury knocked out the American in Las Vegas to retain his WBC heavyweight title and put an end to the trilogy of fights.
The Gypsy King put the Bronze Bomber on the canvass three times with the knockout blow coming in the 11th round.
Boxer Arjun Sekhon reflected on Fury's latest triumph.
Sekhon said: "Tyson has shown time after time that he can prove himself in that ring against Wilder. He understands the art well and performs above everybody's expectations.
"Tyson has had a massive impact on the boxing world, managing to get a whole nation behind him, showing everybody the means it takes to become a champion and showing everyone that there is no shortcut to success.
"He has definitely raised the bar for amateurs in boxing, providing the next generation with helpful advice on his journey to success, as well as advice on his background, training methods and how to act both in and out of the ring."
Fury donated his entire £7 million purse to charity after his first fight with Wilder . Fury was left stunned by the number of homeless people he saw during his promotional tour in Los Angeles .
Sekhon has spoken positively about Fury's charity work and conduct outside of the ring.
He said: "I think that his activities outside of the boxing world, for example his charity work just adds to his character. His charity work shows his generous and more humane side, which perhaps isn't conveyed as much in the ring.
"It is remarkable that Fury donated the majority of his earnings to charity and I don't think you will find many other athletes who would do the same. Despite the claims of others, Fury is a role-model to the boxing community."
The WBC heavyweight champion has now turned his attention to Anthony Joshua. However, this fight is now in serious jeopardy following Joshua's loss against Oleksandr Usyk.
Sekhon believes the contest would bring the boxing community together, despite doubts surrounding the fight.
He added: "I personally can't wait for him to step in the ring again. A fight between Fury and Joshua would be amazing and this fight would definitely bring the boxing community together.
"It is always a pleasure to see Fury fight and looking forward I don't see why he would slow down anytime soon. I also don't see what's stopping him from being put in that category with other great boxers."